Room with a view | Everything is energy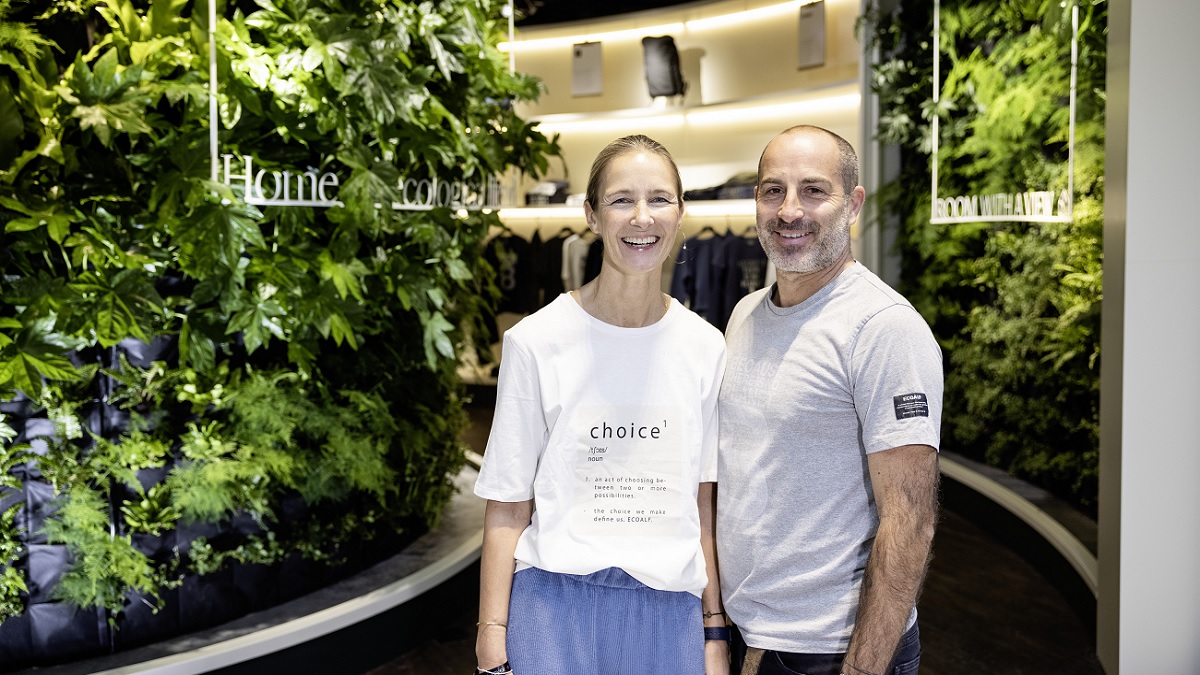 Iris and Christian Obojes are fast breeders: doing instead of thinking too long is the principle with which the two have not only built up their sales agency for 20 years, but also initiated numerous other projects. Their latest coup: their Home of ecological lifestyle in Salzburg's Europark.  
Text: Martina Müllner-Seybold. Photos: Studio Friedrich 
Three partners, each contributing their very own quality: Room with a view's flagship store, which opened last year, builds on the pioneering work that the Salzburg sustainability brand Erdbär has already done there. The connection to Room with a view comes via Iris Obojes, who has been responsible for purchasing for the brand's multi-label store for several seasons. Together with Christian Obojes, the idea was born to bring all the competences together and thus create a new dimension.  
"Everything just fit," says Iris Obojes with great self-confidence. Together with the internationally experienced Studio Precht, which specialises in sustainable construction, the clients broke with many conventions. It starts with the choice of location for the store specialising in sustainable fashion. A shopping centre! Eye-rolling from the eco-chic faction? No matter, because their Room with a view store proves that an oasis can be created even in one of Europe's busiest consumer temples.  
Secretive instead of open-hearted 
The first moment of surprise is a front that is hidden except for small hatches. Then a green wall, from which a spiral emerges that leads into the interior of the store. Ceiling-high, deep shelves with wide spacing break with traditional visual habits. Even the things that can only be reached by ladder are thus given desirability. "It is a place that invites you to discover," says Iris Obojes. "We see the shop equally as a space for the brands as well as a space for the customers. Both sides can feel what reality feels like here." Shortly after the opening, there were first requests to duplicate the concept. "This proves that we have created something really unique," says Christian Obojes. And what are the chances of rolling out the concept? "With this special energy of people and brands, I could build the next shop right away," laughs Iris Obojes.  
Room with a view, Home of ecological lifestyle, Europark, Salzburg/Austria, www.roomwithaview.at
Owner: Iris and Christian Obojes
Area: 100 sqm
Brands: Casall, Colorful Standard, Ecoalf, Ein guter Plan, Erdbär, Organic Basic, Veja